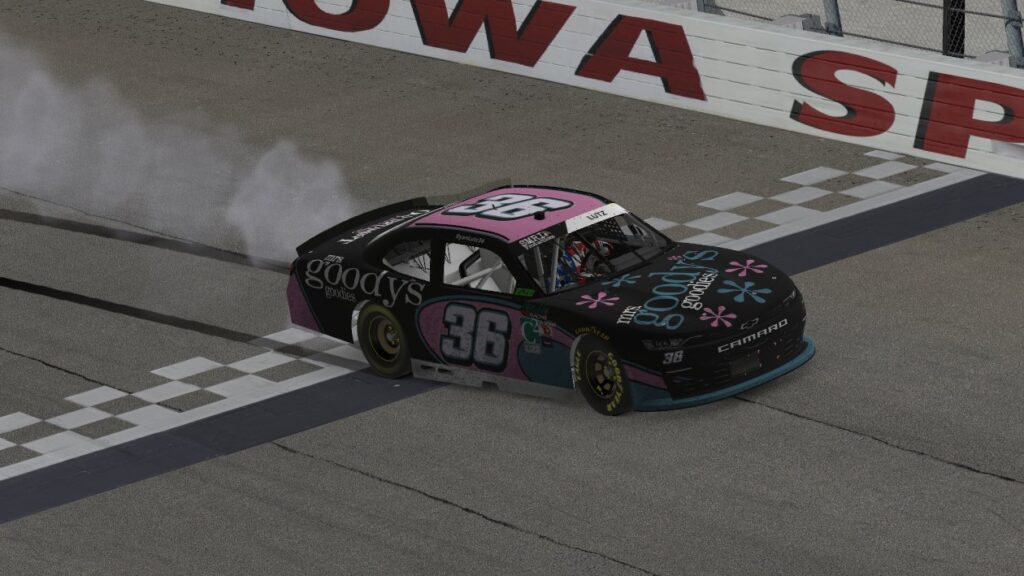 The SMRI Productions Grand National Series returned to action Monday night at Iowa for the Hopegivers International 150. 46 cars set out to qualify this week meaning three drivers would be sent home. Atop the qualifying grid, Ryan Lutz was able to claim the top spot by one onethousandth of a second over Josh Robbin. Lutz's good night only got better, leading the first 70 laps of the race in dominating fashion.
Nick Masse was able to follow Lutz in his tire tracks, keeping him honest but couldn't really close the gap past two tenths of a second. Lap 71 saw our first lead change of the night when RC Enerson tracked down Lutz for the top spot. After total domination in the first half of the race, Lutz was in a freefall on very worn tires until the caution was brought out on Lap 79. Lutz would grab the lead back on the ensuing restart and never looked back.
After going caution free for the first 79 laps the final 71 had 4 cautions waive. Some cars having good runs early ended up on the wrong end of situations late including Masse and Brian Blauman. This allowed drivers that started deep in the field to make up some ground and nab good finishes. Impressively, half of the top 10 started outside of the top 20. Through all the calamity, Lutz was able to lead the final 66 laps giving him 140 laps led during his dominating win. Teammate Tyler Foti, Josh Adams, Chris Wright, and Vincent Isabella rounded out the Top 5.
The series travels to Las Vegas next Monday at 7:30 pm edt on the Elite Racing Network.